Oregon is the perfect place for an elopement. The possibilities are endless! This guide is going to give you all you need to know about eloping in Oregon. Have more questions? Send me an inquiry and let me help you plan this adventure!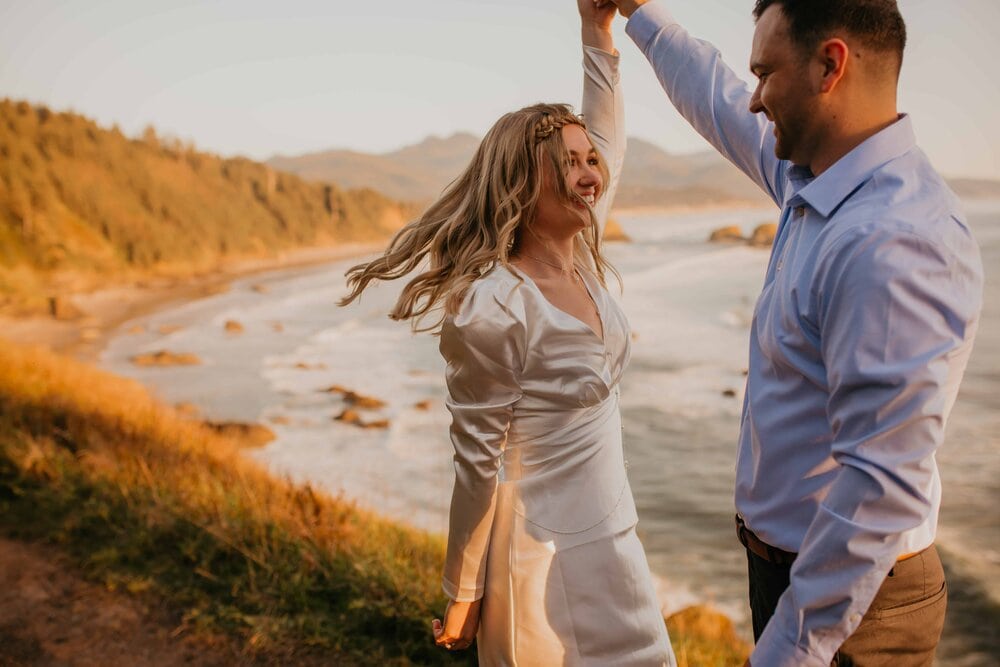 Oregon Elopement Legalities
In Oregon, you can marry at the age of 17 with parent or guardian consent (see Consent Requirements here). You must apply within 60 days of your wedding date and adhere to the 3 day waiting period once the license is issued. You must be unmarried and unrelated. Once issued you can use the marriage license in any county within Oregon. You need two witnesses over the age of 18 and a legally ordained minister (most online ordination sites are accepted).
Due to the COVID-19 pandemic, many Oregon counties are issuing marriage applications via mail and online so check with the local county that you plan to elope in for details. I've linked a few counties below:
In most counties, it costs about $60 for your marriage license and then $4-$10 for a certified copy of your license, which you'll probably need.
Oregon Elopement Locations:
Portland Elopements
A permit is required for any legal ceremony in a Portland public park when guests are invited. See the Portland Parks & rec website for special events here.
Cathedral Park: This quaint park on the bank of the Willamette River is directly beneath the stunning St. John's Bridge. An iconic Portland elopement location.
Washington Park: With the International Rose Test Garden, the Japanese Garden, and Hoyt Arboretum this park in Portland gives you all of the options. Stroll down any number of trails to find your perfect ceremony spot.
Mt. Tabor: This dormant volcano smack in the middle of Portland is perfect for adventurers who don't want to stray too far from home.
Check out this intimate picnic elopement in Cathedral Park:
Columbia River Gorge Elopements:
Wahclella Falls: The epitome of a short and sweet hike. 1 mile stroll in and you're rewarded with an epic waterfall. Can't beat it.
Latourell Falls: Another breathtaking waterfall in the gorge with minimal effort involved. Always a classic.
Cape Horn: For those more adventurous couples who want the awe-inspiring views. This trail is located on the Washington side of the gorge and you have to be willing to work for the views.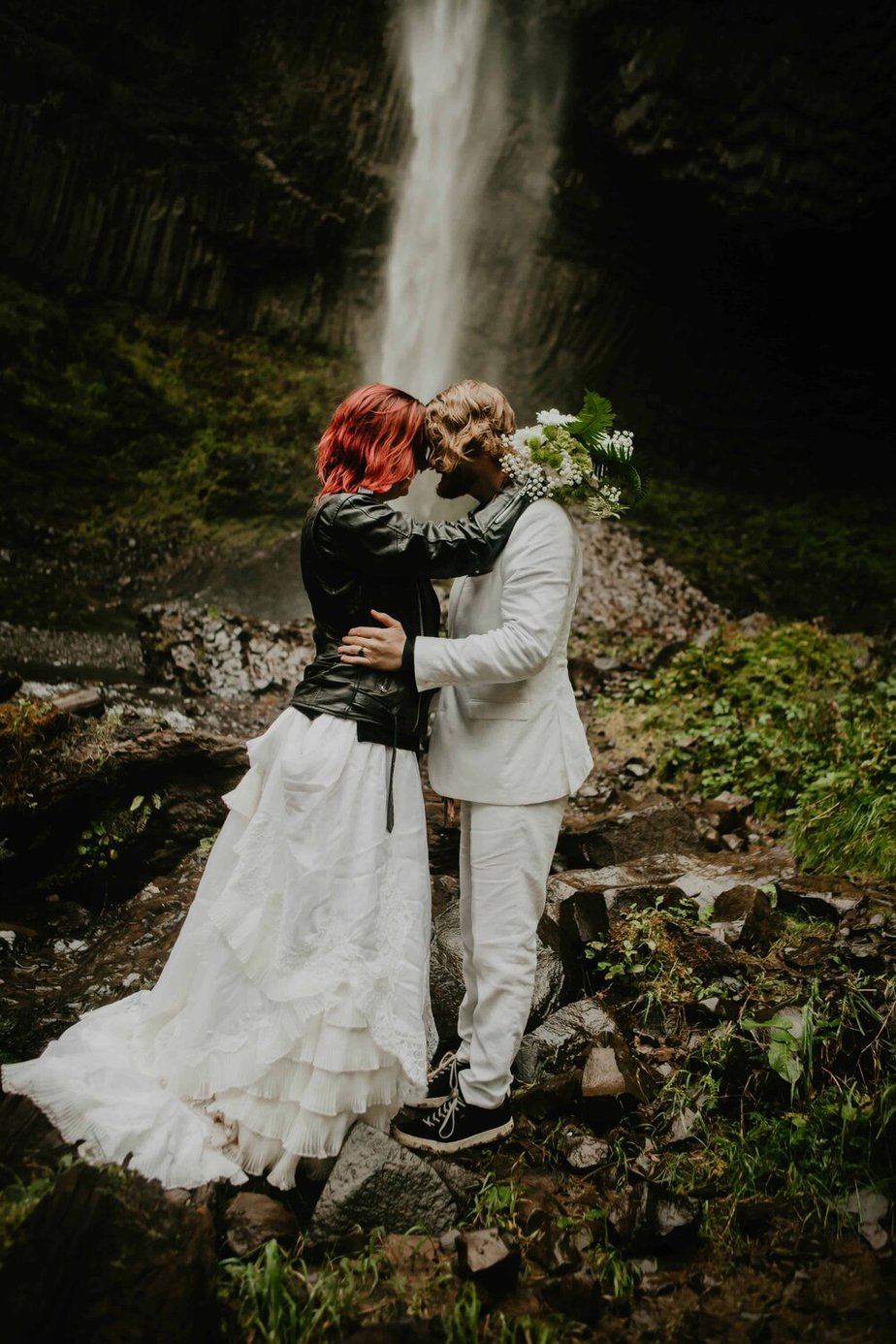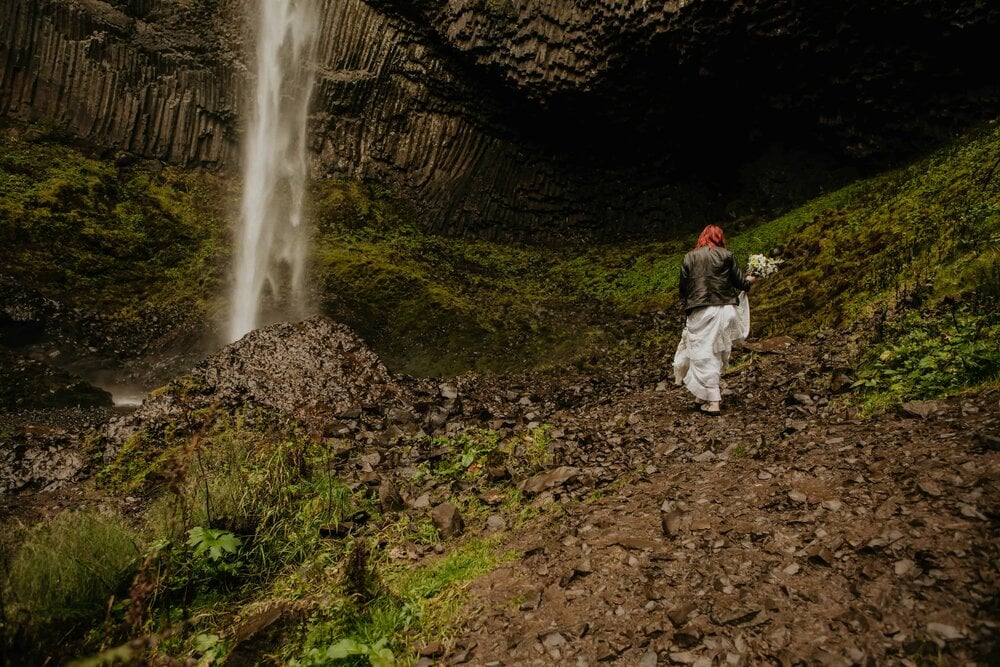 Oregon Coast Elopements
Pacific City: A quaint beach town with Cape Kiwanda & don't forget to Pelican Brewing for the after-party!
Samuel H Boardman: Right on the border of California lies this hidden gem. Viewpoints and hikes galore, you can't miss this totally "Oregon" location.
Cannon Beach: Probably the most famous of all coastal rock formations: Haystack Rock. But don't forget Hug Point, Ecola State Park, and more!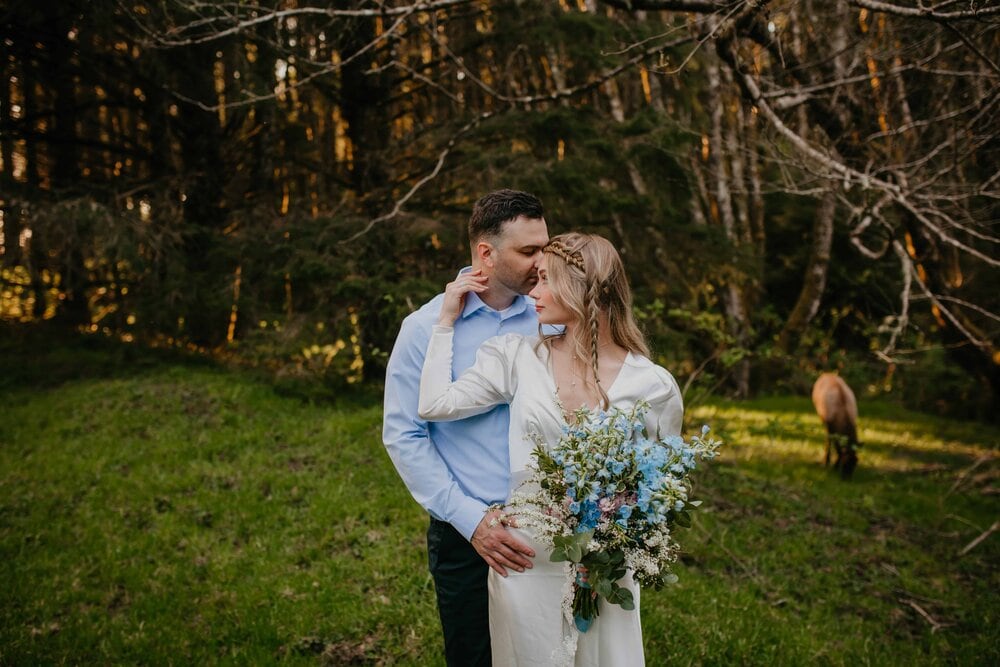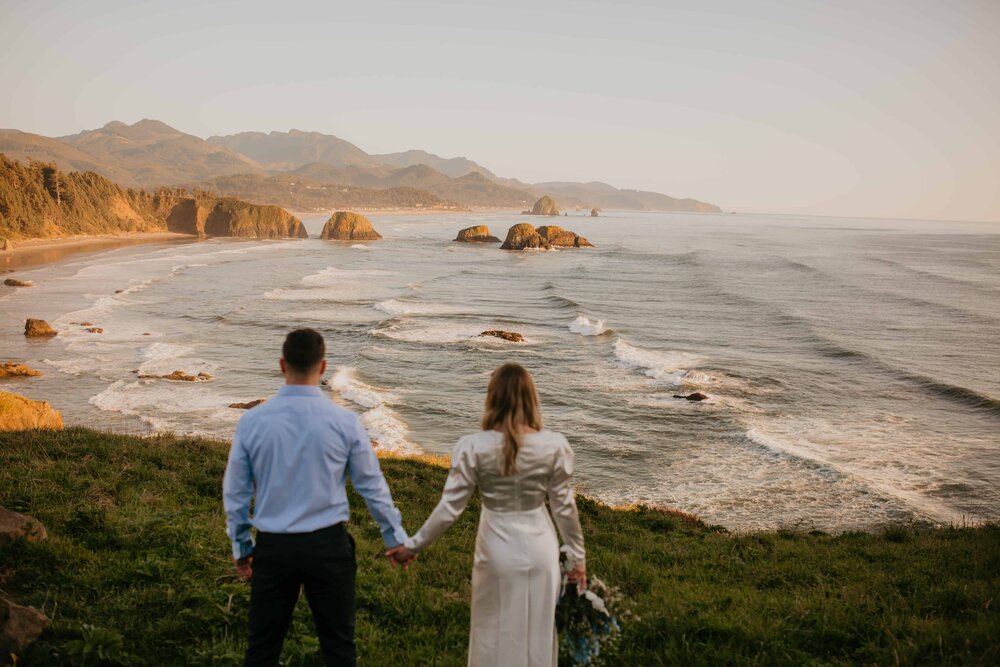 Best Time to Visit:
Summer: Topping the list, of course. June through August is the best time to visit. The weather is warm and dry and if you're lucky you'll get to see the wildflowers bloom!
Winter: If you're looking for that cold, wet, and moody look then maybe you want to come in winter? Or head to the mountains for an adventurous snowy elopement!
Spring/Fall: Both are decent. Weather can be somewhat unpredictable but the fall colors and spring flowers are to die for.
Overall, I'd suggest planning your visit for the summer months for the most predictable and beautiful weather.
See more about the average weather here.
Oregon Vendor Recommendations:
I've gotten the opportunity to work with some badass vendors. From florals to stationary and everything in between. I can guarantee you will NOT be disappointed with these lovely ladies:
Florals: Flowers By Alana
Stationary: Blue Bonsai Printing
Dress: Ania Bridal
Officiant/Photographer: Ya Girl: Ashley Masters Photography
Videography: B Sweet Imagery
Hair and Makeup: Morgan Shea Nichols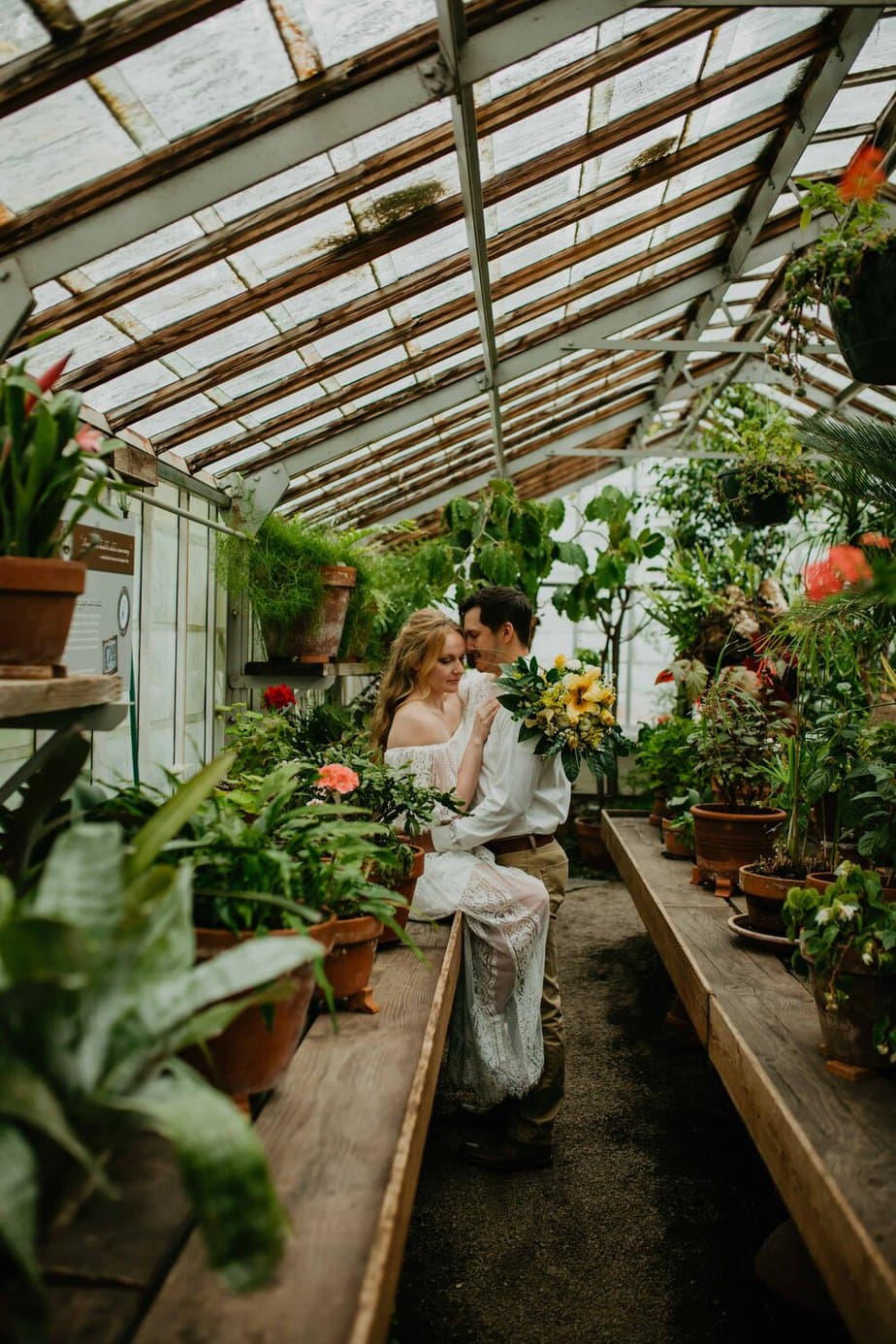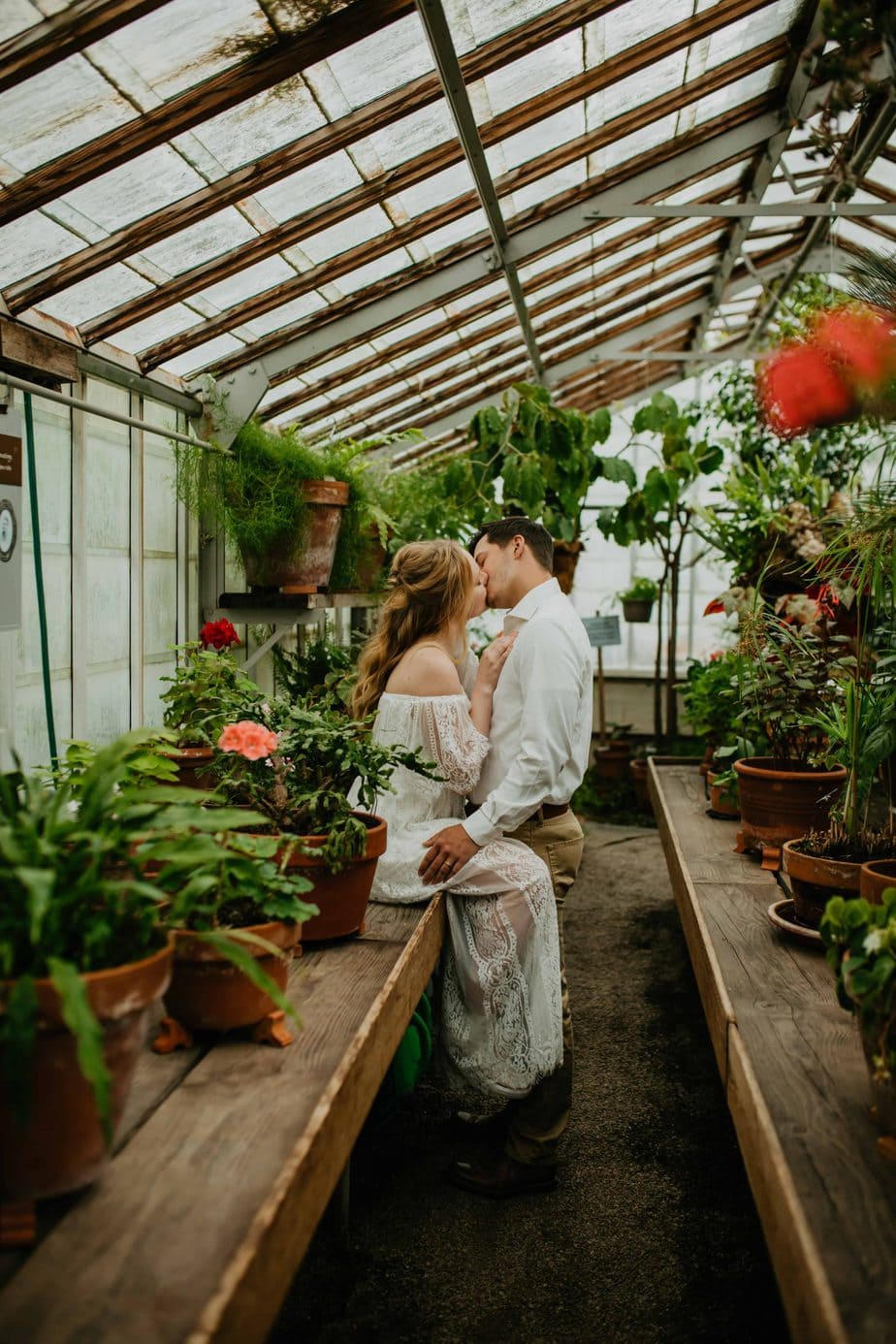 Oregon AirBnB Suggestions
Oregon Adventurous Elopement Activities:
Check out this rad Hot Air Balloon Elopement for more drool-worthy elopement inspo: